I went to see
Midnight in Paris
for a
second time
tonight --you know, under the excuse that I might NEVER be able to see it again in theatres and all and all, excuses excuses, but well, this movie left a particularly great impression on me-- and I once again came out of the cinema with a very optimistic view of life in general, of the worth of hard work, and a taste for starting many projects. Amongst those projects, repairing my sewing machine in order to work on this little piece inspired by the movie: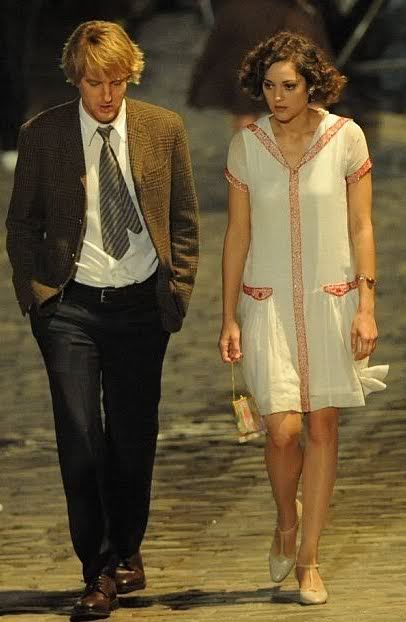 (Stills from Midnight in Paris)
Of course, I'm no great seamstress, but I'll be satisfied if I can produce some kind of a ribbon-trimmed knee-length shift dress without a pattern. Wish me luck (or let me know where I can find a basic pattern on which to base my dress, so I need a bit less luck hehe)!
Also, American expats in Paris in the 1920s: