Here are some of the photos that inspire me the most at the moment--I hope they will inspire you as well.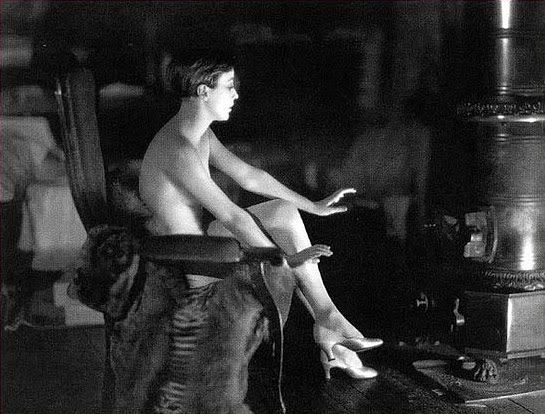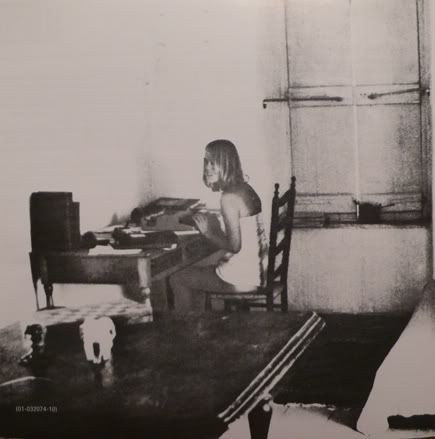 Photos 1 & 2: I find the lines formed by the bodies in both photos very compelling, but what I like even more (or equally) are the very clean and sharp hairstyles. I've been keeping my hair around shoulder-length for about six months now, after years of mainly having long hair, and these photos make me want to go even shorter. I probably won't, but these still inspire me to have a more polished but still a bit scruffy (if that makes any sense) hairstyle. The second photo, of silent actress Bessie Love, is definitely amongst my favourites.
Photo 3: This photo of the Bauhaus Dessau school students has been going around the blogs for a while now, and I can't help but stop and stare at it for some time every time I stumble upon it. Of course, it inspires me to dress in a more intersting way, but it also pushes me to be more creative in other parts of my life. On a side note, the blurry woman in the velvet dress, in the center, looks very much like my maternal grandmother.
Photo 4: Do you recognise it? It's the back of Leonard Cohen's Songs From A Room. I cannot dissociate Leonard Cohen from the romantic idea I had of Montreal before living there, and I always thought my apartment would look a bit like that (although I recently learnt this photo was taken in Greece). I picked my first apartment because it had large windowsills--that was pretty much the only nice part about it though.
Photos: 1(?), 2 (Scan from James Abbe's Stars of the Twenties ), 3 (Bauhaus Archive, Berlin via The Guardian), 4 (taken by L. Cohen, photo of Marianne Ihlen--yes, that Marianne!).