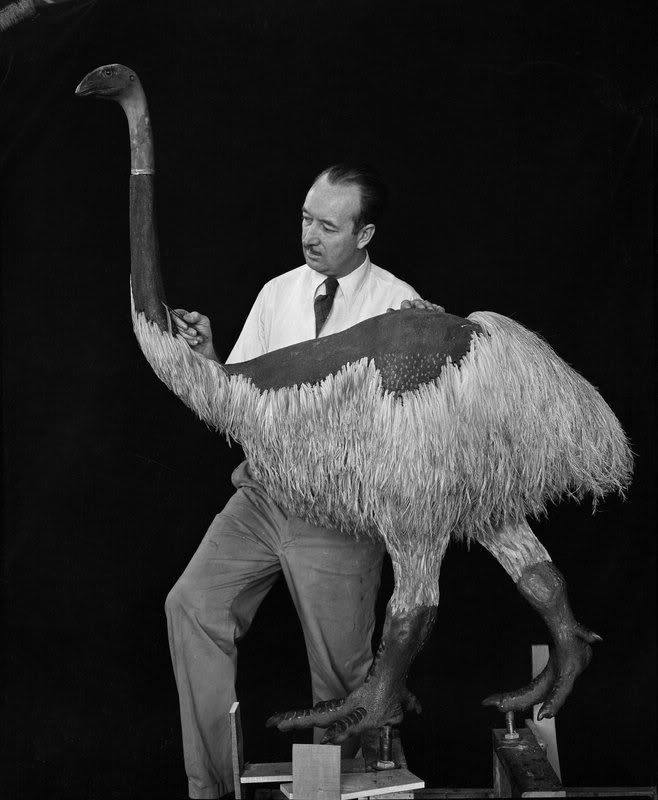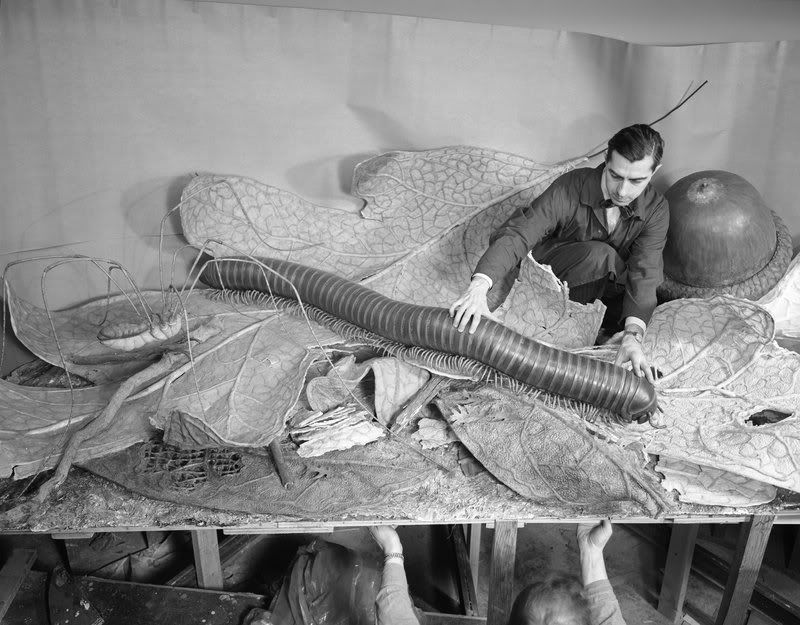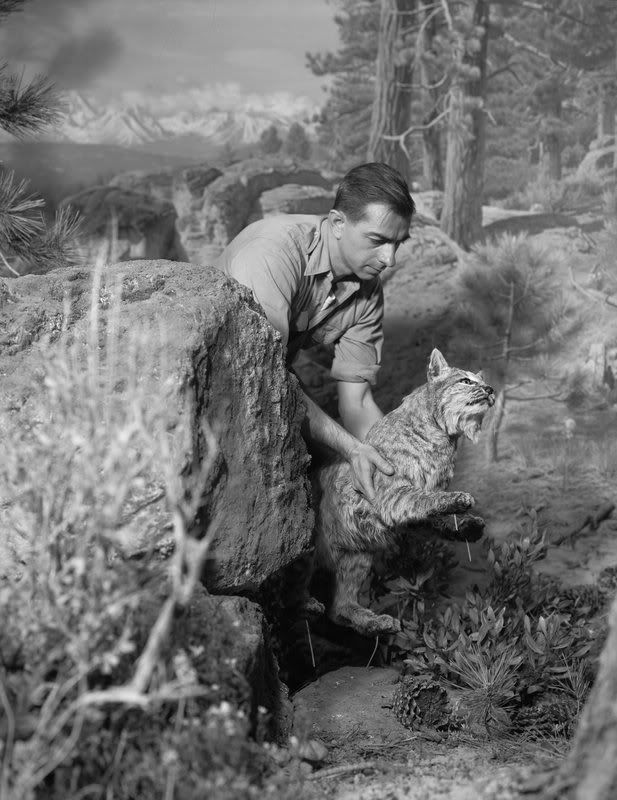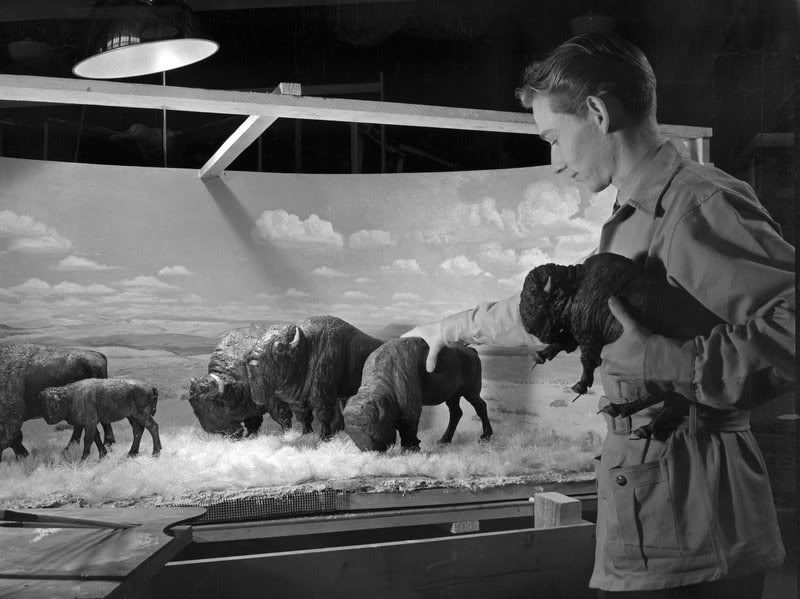 A flat elephant and other wonders from the American Museum of Natural History.
I find the photographies of the preparation of those exhibitions as fascinating, if not more, than what we are invited to visit. I also have an odd interest for dioramas as the simple concept they are based upon is so strange. Better than a wax museum, they display usually real (taxidermied) animals in action, as if we were surprising a frozen parcel of their daily life; like a multi-faceted photography, or a single dimension of real life.
On the subject of dioramas, the first time I heard it was the name for those compositions was when my boyfriend was writing a poem about Dale Guthrie, the archaelogist who ate a piece of perfectly preserved prehistorical meat... what a story!
All photos via the American Museum of Natural History.