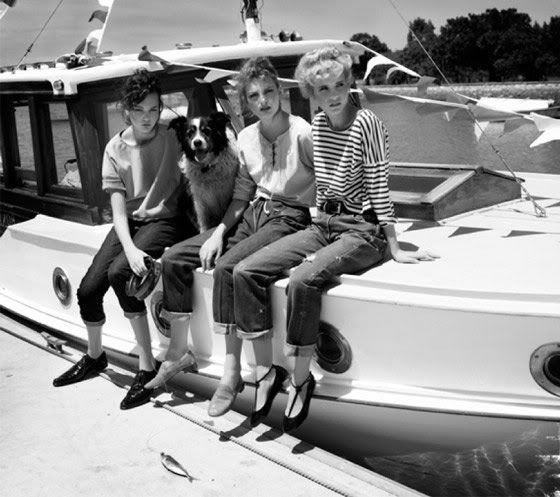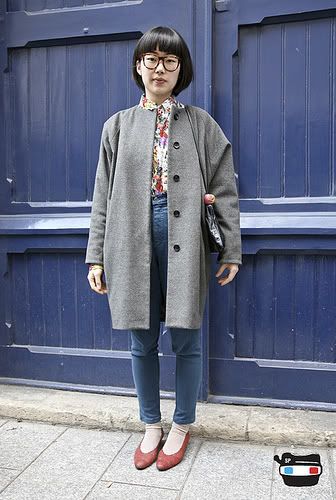 Can we talk? Can we have a bit of a silly, fashion-related discussion?

The time has come again for me to buy new jeans. I dread buying jeans so much that I usually wear my favourite pair until holes appear in places where they are no longer 'charming' (i.e. when there are chances my underwear might be seen). As I wear jeans on a practically daily basis, choosing the perfect pair is no light business, and my last purchase was the most satisfying I have experienced so far in my jean conquest: dark blue, skinny, high-waisted Cheap Mondays and I am currently inclined to try to find the exact same pair.

BUT... As much as 'I dress my own way' and all that, the one trend I usually follow is the flare of jeans, and I'm mostly fine with the look of any type of flare as long as the waist hits around my natural waistline.
And...
-I've been seeing more and more beautiful and impractical (but what wouldn't we do in the name of fashion/have you ever tried to ride a bike wearing them?) 70's inspired flared jeans;
-I've been collecting (a very small collection of...2 pairs) second-hand Levi's 501s that I usually wear during summer, with rolled hems, but that might or might not eventually transit into my all-year wardrobe...
-The option I find the most appealing (and neutral) would be to get cigarettes jeans, but they are quite difficult to find.

In other words, what I am afraid of is that if I buy the same pair again, my favourite jeans will seem out of date before they start wearing holes.
Dear readers, what do you think?
Are we seeing the decline of skinny jeans, or can tight and flared co-exist, or should I simply only wear skirts from now on instead of worrying?

Photos: 0, 1, 2, 3, 4.