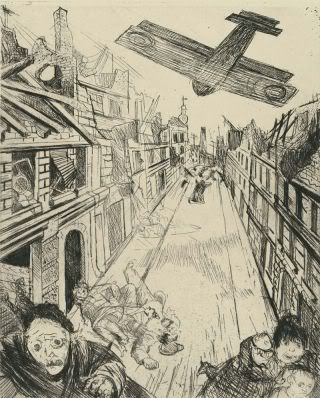 Not too long ago, I went to see the Otto Dix exhibition, entitled "Rouge Cabaret", at the Musée des Beaux-Arts de Montréal. I had read about the artist but had seen very little of his paintings; nevertheless, what I had read was enough to get me going. A first element that surprised me is how affected and inspired by the two world wars Otto Dix has been, being German. He participated to the first in order to see what it was like, for the experience, but came be horrified by what he had seen. This is reflected in the first series of paintings and sketches at the exhibition: pacifist pieces depicting the dead, the deformed and damaged civilisation. Before, I was used to see glorious war depictions, with soldiers presented as heroes; it is not the case here.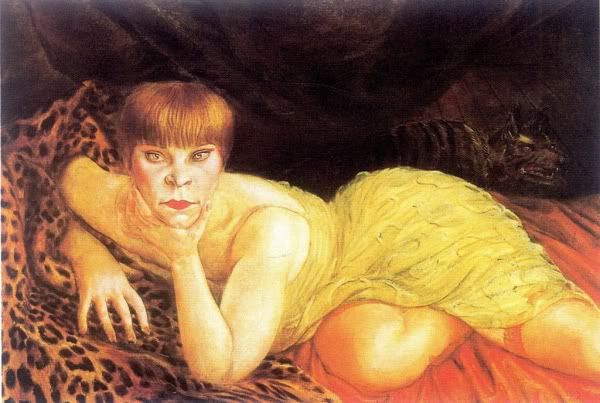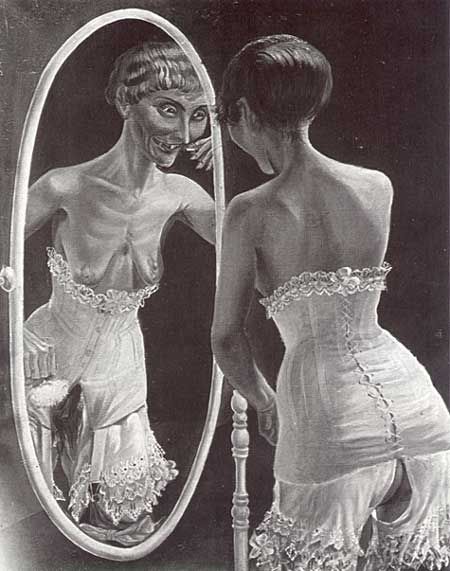 The section I spent the most time in was the 'prostitute room' (that contains others things too!), which was the most fascinating to me. Dix made a series of nude and semi-nude portraits of prostitutes, and chose as models only the ones that had something artificial or strange about them. Many are naked women in their state, but are so covered with makeup and hair dye and trying to hide their real self and their age that they are still fully dressed in their pride. What also interested me in this section was the 1920's jazz music and the movie extracts from the era that were presented, such as Metropolis, The Blue Angel and Pandora's Box (that I would really like to see!).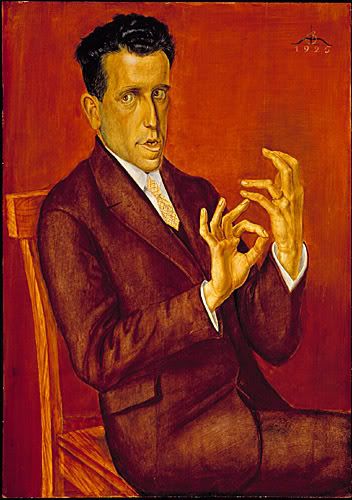 The following section was full of portraits of intellectuals and personalities. They were all unconventional in the way that the subject's personality was also depicted through the colours and proportions employed.

The final section showed landscapes. Otto Dix was highly affected by the Nazi regime: his art was deemed 'degenerate', he lost his position as an art professor, some of his pieces were destroyed, and he was forced to move away from the city. He was then banned to paint in his characteristic style and found refuge in innocent landscapes. The historical and technical value of Otto Dix's landscape paintings is undeniable, but I daresay I found it a little bland as I had been really impressed by what I had seen before. Also, if you go, you don't really have to watch the final film: it is great to see his son and his house-museum, but the production is quite poor and I found that the music used was overly dramatic. In other words, I found that the movie clashed with the rest of the exhibition, but you can see it if you want.

My final word? If you are in town, please go, it's really worth it!!